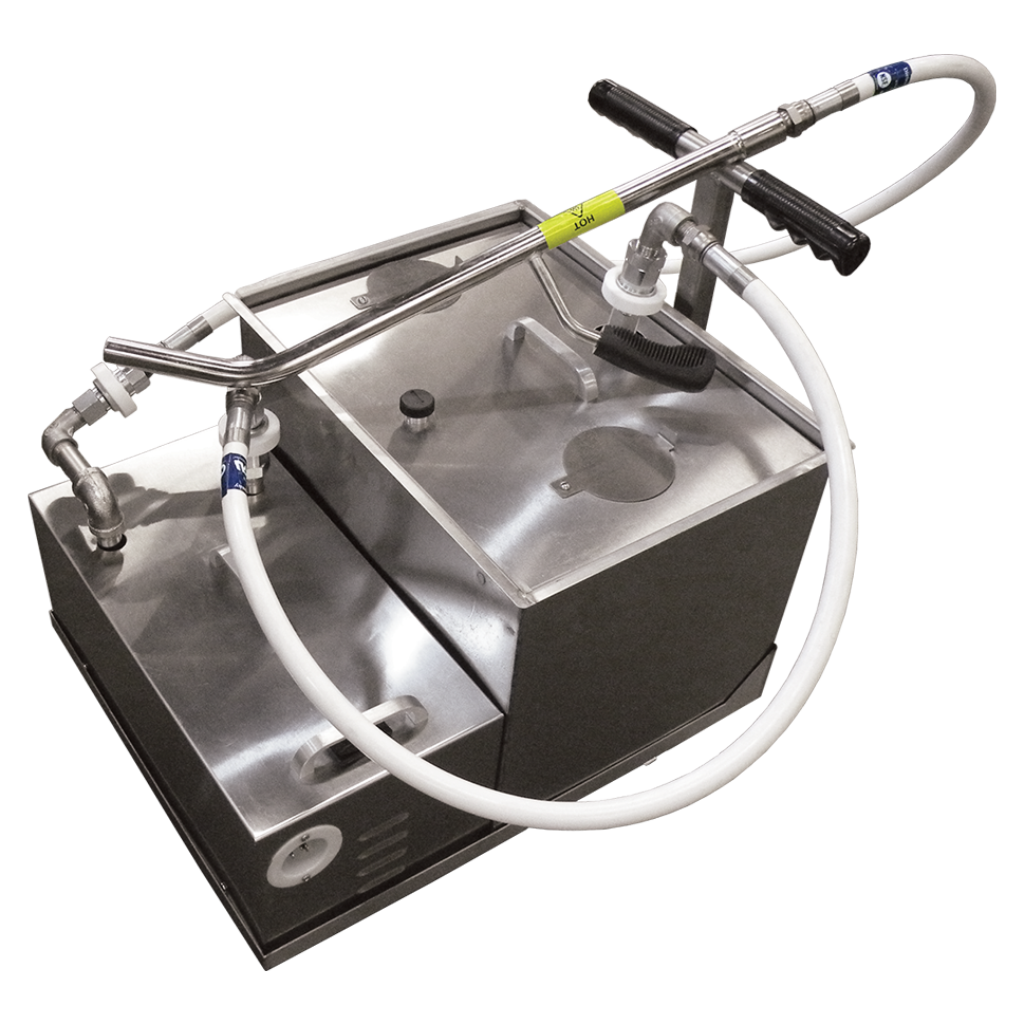 OFS - Oil Filtration System P/N: 48-0011
The Oil Filtration System allows oil to be drained, thoroughly filtered and replenished into the oil pots quickly and with minimal effort by the operator.
The system fits comfortably underneath the MTI-40E or a countertop so it is out of the way when not in use. While it is designed to be used with the MTI-40E, the Oil Filtration System can be used with any AutoFry model.
The mobile and compact design allows it to be easily used with any fryer around the kitchen, saving the operator time and money. Regularly filtered oil will last up to twice as long as non-filtered oil. Thoroughly filtering oil everyday will save on oil cost and produce a high quality fried food consistently. View the OFS Data Sheet here.
Oil Container Capacity: 65 lbs. or 8.67 gallons.
Filter Media: Carbon Pad Filters
Electrical Requirements: 115 VAC, 60 Hz, 6 Amps - Single Phase
6 ft Cord with NEMA 5-15 Plug
To purchase Carbon Pad filters for your OFS unit, please click here.
If you're interested in an automatic filtration system for your AutoFry unit, check out our AutoFilter machine! The AutoFilter oil filtration system is easy to use and effective, and only available through AutoFry! Learn more about AutoFilter here.
The AutoFry is the leader in ventless deep frying technology.  To learn more about the AutoFry, visit the AutoFry homepage.  For a full listing of Ventless Kitchen Solutions visit the MTI Products page.

 WARNING: CALIFORNIA PROP 65 - This product may expose you to chemicals including Lead, Chromium (hexavalent compounds) and Phthalates (DEHP) which are known to the State of California to cause cancer and birth defects or other reproductive harm. For more information, go to www.P65Warnings.ca.gov.